During Nurses Week, we honor the hard work and dedication required of every nurse. The long hours and challenging shifts can wreak havoc on the body and mind. Many nurses live in a chronic state of stress, which can manifest through headaches, insomnia, decreased immunity, hypertension, and risk for heart disease. Here are a few ways to incorporate wellness into your daily life.
Create a Routine
By establishing a wellness routine, you'll be more likely to stick with it. Any of the following little tips can easily be added to your day—it's not all or nothing! Most will take just a few minutes, and some can be incorporated during your commute to work. Creating a wellness routine only requires a commitment from you to take better care of yourself.
Just Breathe
The act of conscious, deep breathing can actually change your mood from tired, anxious, and unnerved to energized and calm in virtually no time. Sit tall, draw your shoulders back and down, and lengthen through the crown of your head. Eyes opened or closed, begin breathing deeply in and out through the nose. Take about 20 rounds of breath and notice how you feel.
Make a Mantra
This could be something as simple as "I am enough" or even "It's going to be a great day." Your mantra could even be a single word such as "peace" or "serenity." Write it on your mirror, put it on a Post-It, say it when you first wake up or when you're feeling stressed. There are several studies that suggest that having a personal mantra allows you to reduce stress and anxiety naturally.
Fall in Love with Lavender
Studies have shown that lavender can help with stress, depression, and anxiety. Buy pure, organic essential oil at your local health food store. Diffuse it in your home, or put three to four drops on a tissue and keep it in your car console so you can get a few whiffs during your pre-shift deep breathing. You might even consider dabbing a drop or two on your scrub top mid-shift for a little pick-me-up.
Epsom Salt Soaks
Pour a cup of Epsom salt into a warm foot bath and soak for 5-10 minutes. Your feet will thank you! Epsom salt (magnesium sulfate) relaxes the muscles and may reduce swelling. If you have a little more time, add 2 cups to a warm bath before bed. Add a few drops of lavender oil and you'll sleep like you never have before.
Elevate Your Legs
Give swollen, aching feet a lift to reduce swelling at the end of a long shift.  You might also consider compression socks keep the blood flowing. While your legs are elevated, gently stretch your feet and calves. For a quick massage, try rolling a tennis ball (or frozen water bottle) under your foot, paying special attention to the arch.
Stretch It Out
This is good for before, during, and after work: Take 5 minutes or so to do some gentle stretches for your neck, arms, wrists, back, and legs. Try this: Grab a chair and place it in front of you. On an inhale, reach your arms up overhead, lengthening through your spine and crown of head. On an exhale, fold forward, placing your hands or forearms on the chair. Take 10 or 20 deep breaths here. Bend your knees and slowly roll back to a standing position as you inhale. Do your best to practice good posture during the day.
For when you have more than a few minutes, these tips are vital for overall health, too:
Prioritize Nutrition
Keep prepacked snacks available to grab and go, especially high-protein options like nuts, dried fruit, or protein bars. Don't skip your lunch break, if at all possible—fill up on water and filling fruits and veggies. Look into using a slow cooker to have meals hot and ready when you get home after a long shift, or build up a stash of freezer-friendly meals. And please try not to deprive yourself of a much-needed bathroom break!
Maintain Your Mental and Emotional Health
Caring for women and babies can be stressful enough—don't let anyone or anything else add unnecessary discomfort to your day. Find support for your challenges. Identify someone you can trust at work. Everyone deserves to know that someone has their back. If you have issues with workplace bullying, depression, or addiction, don't let another day go by without reaching out to a trusted source of support, be that a friend, family member, employee assistance program, helpline, or spiritual community.
Keep Your Skills Sharp
Yes, part of wellness means continuing to grow and excel in your chosen field! AWHONN offers more than 40 hours of free CNE activities in the Online Learning Center on a wide variety of topics. When you just have a few minutes, check out Nursing for Women's Health or JOGNN articles—you can even read them using the app! AWHONN members can access the full archives of these two scholarly journals online at AWHONNjournals.org.
---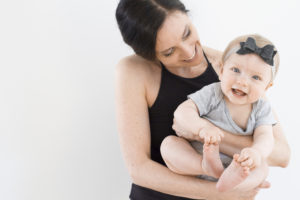 Lori is a registered nurse with years of experience in newborn intensive care and postpartum nursing. She writes regularly for AWHONN; American Nurse Today; and her blog, Neonurse. She has also been featured in The Huffington Post. She is a 200-hour Yoga Alliance-certified yoga teacher, a certified prenatal and postnatal yoga teacher, pediatric CPR instructor, and a member of International Childbirth Educators Association (ICEA). Her passion is teaching new parents about their babies and guiding them in the process of becoming a family.