By Kerry S Foligno, RN MSN CPSI
We have all been at the baby shower when the parents-to-be  open the biggest box in the room and the crowd cheers! "Ooooh I love the color", "Check out the cup holders"—"It matches the stroller perfectly". In my head I'm saying "I hope they keep the receipt!" The truth is not every car seat fits every car. And not all parents' needs fit all car seat.
Here are the facts. Seventy-three percent of car seats are not used or installed correctly (Safe Kids Worldwide).  Unfortunately as our new parents are walking out the door of the hospital while embracing one of the most stressful times of their life they realize that car seat installation is not a joke. As nurses, educators and parents we agree that learning happens most effectively when done in a calm, comfortable environment. Our program appropriately titled CPS Safety at Memorial Hospital West started with staff members recognizing a lack of research-based information available for parents and families about child passenger safety. We were very aware, though, of the overwhelming amount of information on convenience features and style and color choices for car seats. To begin we enlisted the help and support of our administrative team. With their involvement we were able to get approval for our first nurse to attend a certification class to become a certified car seat technician. We were able to start community seat inspection stations as additional nurses in our family birthplace department became certified. Our technicians now include registered nurses, social workers, community liaisons and patient care assistants from multiple departments of the hospital.
I am fortunate to work for Memorial Healthcare System that recognizes the importance of education for our community. We incorporate child passenger safety education in many settings. Within my hospital, which is a 384 bed delivering hospital, we have safety classes for families in the community, daily education classes for our inpatients and a car seat inspection station that all incorporate the importance of child passenger safety.
About Child Passenger Safety Education
The child passenger safety education includes classroom information and hands on instruction on car seat installation, how to properly put a child into the car seat and review of other safety concerns. We provide parents and families with information on how to choose the right car seat for their child and the  location where the car seat should be installed within their vehicle. We use teaching equipment that simulates a seat in a car and demonstrate how to properly install a child car seat. We empower our families to educate themselves utilizing the instruction manuals from the car seats and the owner's manuals from their cars.
The goal is to provide families with multiple opportunities to be educated on decisions about restraining their new baby or older sibling. If they have the opportunity to participate in any of these programs, they are better prepared for that day of discharge from the hospital and their first car ride home. We are also aware that the opportunity for education at the bedside makes for easier transition to correct installation at curbside by the parents.
Community Feedback
The feedback from our community is overwhelmingly one success story after another and a multitude of appreciative emotions. Parents-to-be, grandparents with visiting grandchildren, fellow staff and patients have all benefitted from our hospital-based community program. Grandparents have told us how "impressed" their own children were with the seat installation and correct education that they received. New parents have overwhelmingly expressed their gratitude with sighs of relief that their newborn is traveling home safely.
I am hoping this has inspired all of you to pursue child passenger safety education in your workplace and community. A great place to start is to make research-based information about car seat installation available to your colleagues and to parents and families.
To find out more information on how to become a certified technician, visit http://cert.safekids.org
Great resources include:
---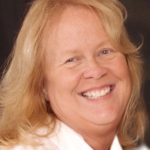 Kerry S Foligno MSN RN CLC
Kerry is a Registered Nurse with 30 years of experience including, Adult Surgical ICU/Trauma and Mother Baby. Currently she is at Memorial Hospital West Family Birthplace in Pembroke Pines, Florida working as a Perinatal Educator. Her passion is teaching. Her focus is moms to be, new moms and nursing students. She is a Certified Child Passenger Safety Instructor and coordinates the Car Seat program At Memorial West.